Having a broken lock or lost a key is akin to leaving the house without locking the door on your way out - it leaves your house vulnerable to intruders and they are likely to barge in and cause damage. Thus, it is better to equip all entryways with sturdy locks.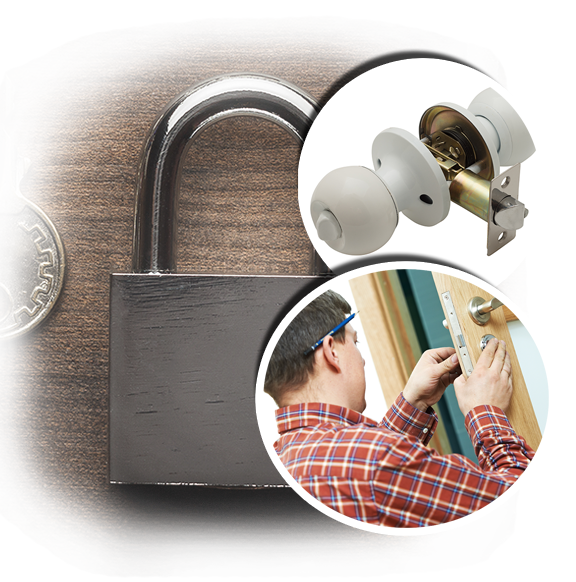 If you do not know how to do this on your own, then allow us at "Locksmith Tempe" to install them for you. We have installed a number of locks over the years, such as the basic, resistant, and high-security locks. Basically, what we are trying to say is that we are capable of repairing such locks. Alternately, if you are looking for a replacement, we can also recommend the right kind for your home.
We can also install locks for your storage equipment, such as cabinets, lockers and drawers. We understand how important it is to store your valuables so we can recommend locksets for cabinets and drawers. This is just one way of preventing thieves from stealing your jewelry or stashed cash. You can get in touch with any of our professionals, who are all fully trained and qualified to install your locks.
Additional Services:
Apart from residential locks, we can also replace locks for your garage door. To keep it extra secure, you can even fit a deadbolt so that it won't be too easy to break in. We also have experience in repairing car locks. We, at Locksmith Tempe, also have a lockout locksmith who you can get in touch with in case you accidentally left your keys inside your home while it is locked. We have a lockout service 24/7, which means that you can get in contact us any time if you are locked out.
We have also managed to install locks for bigger homes and apartment blocks. If you live in a gated complex, we can customize a lock system specifically for your premises. This way, you do not have to worry about intruders or burglars coming in.
If you are worried about the price, you can request for a quote first before you hire anyone from our team. For immediate assistance, you can call us through the telephone and hire any of our professionals. If you just have some questions, you can simply send us an e-mail.